Baby Furniture Plus Kids offers a multitude of shipping options as outlined below
PICK-UP AT STORE:
Do you live nearby? Come with your own vehicle and pick up your purchases at our at any of our locations. Please select pick-up location at check-out. This option costs you nothing, and our friendly staff is always available to help you load. When a large enough vehicle or trailer is provided, we guarantee to get the furniture in your vehicle in it's original condition. Unfortunately, when we are not delivering the product, we cannot assure you it will make it to your home safely.
If you are picking up please confirm with local store that your vehicle can adequately accommodate the product. Often the boxed product is larger than anticipated and often will not fit in an SUV. Staff at each location can assist in determining box sizes and vehicle size required. To ensure your purchase makes it home safely, please bring something to cover your furniture in case of inclement weather, and make certain to bring tie down straps and check to see your furniture is secure prior to leaving the store. We are glad to help you with this process, but it is always the customer's responsibility to ensure that the items are secure enough to make it home prior to leaving our facility. Baby Furniture Plus Kids will NOT assist in tying any product to the cargo rack on top of any vehicle.
For pick up assistance please call:
Parcel Shipping:
In general all parcel shipping products (toys, gift, strollers, carseats, etc) that ship via USPS, UPS, & FEDEX
Shipping is Flat Rate at $8.45 for all orders under $75 - Shipping is FREE on most orders over $75 certain products have a spcific ship rate detailed on the product page.
Signature Required shipment will be used on orders greater than $100 in value. Please ship to a location where product can be signed for.
Shipping to AK and HI (no free shipping) incurs a significant freight surcharge and expect delivery times to be extended considerably.
Products are often shipped "signature confirmation" - please be available at ship location to receive product - consumer will be responsible for undelivered freight charges and rerouting charges on shipments.
Partial or split shipments will incur additional shipping charges - all orders ship complete.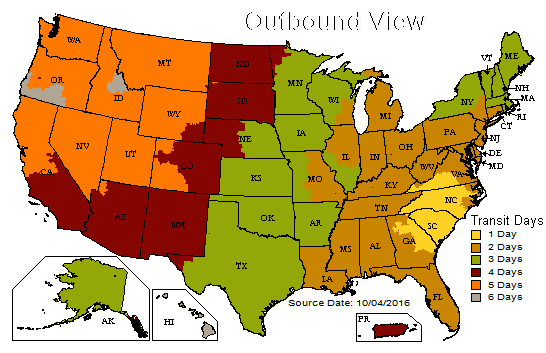 Freight and Furniture Delivery:
Freight Shipping applies to all large products (furniture items - some cribs and all dressers and all room packages)
ALL Freight products ship CURBSIDE Delivery unless an alternative shipping is selected - you can also contact store to add inside delivery (which is only transfer into the first threshhold of your home/building) to your order if selection option unavailable during checkout
Shipping rate is based on product costs and distance from our shipping location in Columbia SC.
"inside delivery" options on furniture are for first threshhold of the home - typically a garage and will be dependent on if the driver can access the garage or door with the product, this does not include transport through the home.
Shipping rate is calculated during checkout once you have entered the shipping zipcode and prior to payment.
Shipping to AK and HI incurs a significant freight surcharge and expect delivery times to be extended considerably.
all orders will ship complete - Partial or split shipments will incur additional shipping charges to be arranged directly with store in the event of partila ship request.