Discover the best convertilbe carseats out there and Shop with FREE Shipping on all of our convertible carseats. Convertible carseats are so called because they are used rear-facing from early infant through at least age 2 then reverse to forward facing for toddlers for up to 49" and 65lbs.  Convertible big kid carseats are necessary for best travel safety and will be in use for several years.  Choosing a quality seat can mean the difference between life and death for your precisous children, so we are only focused on the best in quality and exceeding all safety standers.  We featuring Nuna Rava and Britax Boulevard Click-tight carseats as our go-to safe carseats of choice.
Featured products
RAVA convertible car seat is filled with little extras like laid back legroom, fuss-free adjustments, and Nuna's unique simply secure installation that makes setup a snap. So you can relax and enjoy every magical, messy, covered-with-crumbs moment. Extended rear-facing capacity of 50 pounds and forward facing to 65.
First class all in one Carseat - Convertible carseat for rear-facing 5-50 pounds and forward facing and booster use up to 120 pounds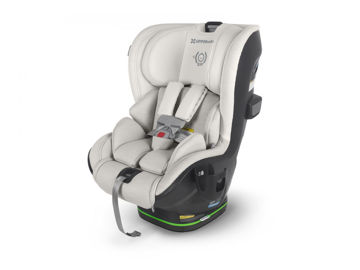 From baby to big kid, the KNOX Convertible Car Seat is packed with intuitive safety features and easily adapts as children grow and their positioning needs change.