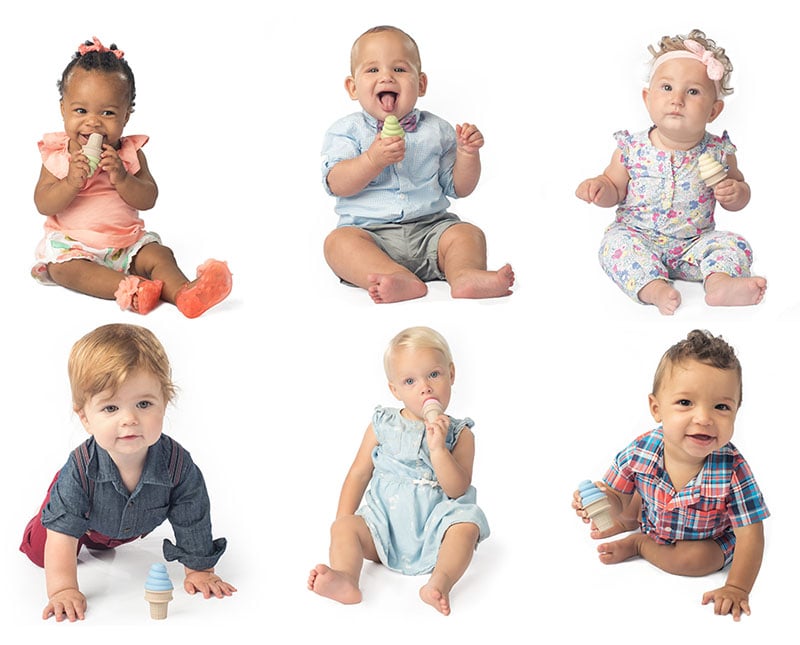 Of course more important than fun is safety and that is why we insisted on manufacturing SweeTooth in the United States using only premium medical and food grade silicone rubber. We know there are a plethora of baby teethers on the market, many available at a fraction of the price, but in most cases they are made overseas from plastic or another inferior material.
SweeTooth is proud to be a family owned and operated business that does all of its manufacturing in the United States.
Sprouting teeth is a rite of passage and it can be a very stressful period for both baby and parents alike. While there is no magic cure for teething pain and discomfort it's our hope that SweeTooth will make the experience a little more pleasant for everyone.
Featured products
Everyone raves about this sweet smelling soft teether. Our single most popular teething toy, not only is is adorable but it smells scrumptious and feels wonderful in your hand. Everyone needs a sweetooth.